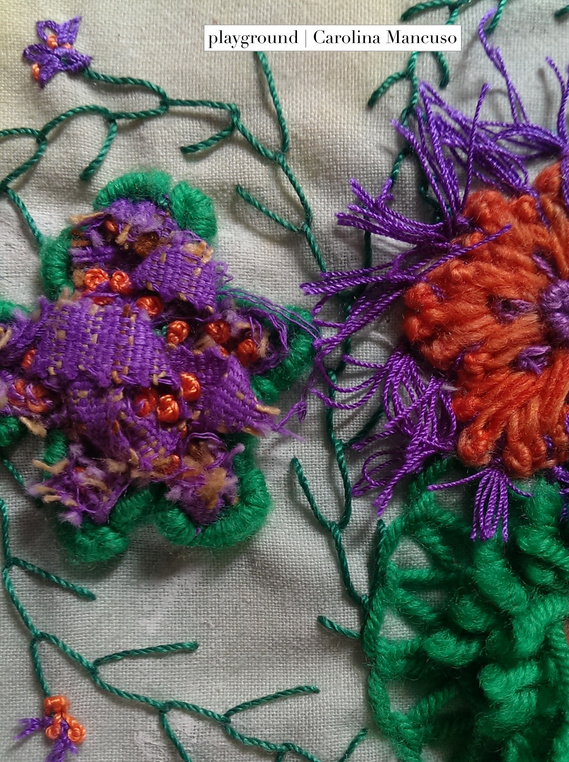 'Stitch Art' Embroidery Course with Cherilyn Martin | DIY Textile School, January-June 2016

Cherilyn Martin is one of the best teachers and coach that I've had in my life.
Although her main focus was on contemporary embroidery, very smartly she exposed the participants to learn ''why we wanted to learn this art form'' and the fundamentals of creating.
Cherilyn gave me great constructive criticism. Some of it made reflect a lot about my approach when designing a costume: where is the eye and attention going towards? what is the distance between the audience and the performers? is it a design with a visual impact? and, is it needed?
I left with a bag full of new knowledge, with excitement and with a new canvas work!!!!!!. But most importantly I left very very inspired and confident.
researching for my canvas work
'Fragility' by Carolina Mancuso | 35 x 100 cm | Mix-media